7 Children's Books All Adults Should Read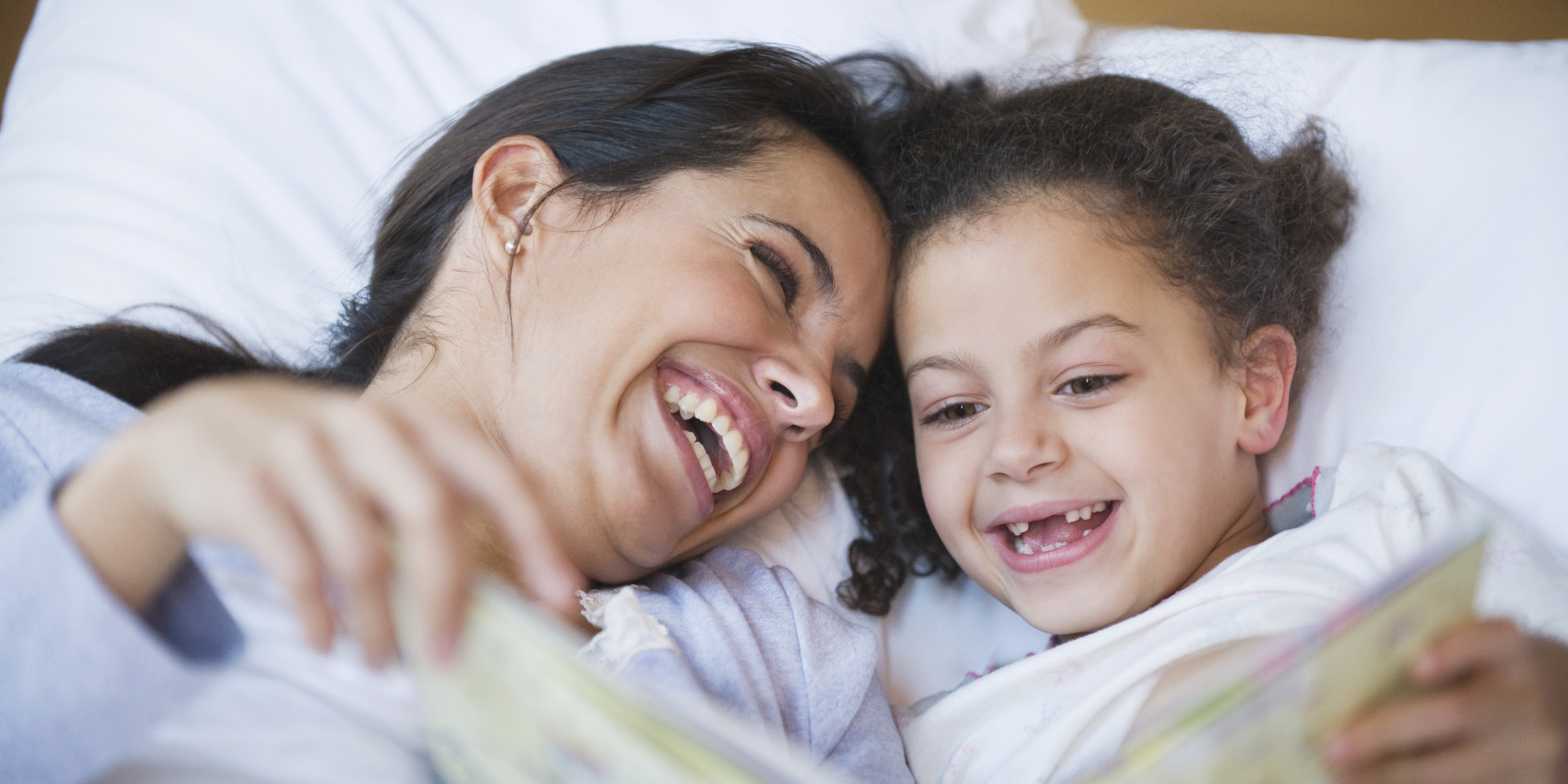 Children's literature isn't just for kids. As a child, you undoubtedly missed some of the sophisticated wisdom and thinking hiding in your favorite books. Aside from the fun illustrations and pared-down plots, these books are usually simple, uplifting, and wise beyond their years. Kid's books have the capacity to remind us of life's most important lessons, in the simplest terms possible.
There are a few select children's books that adults would do well to read and absorb – we could all use a reminder of what's really important in life. Here are a few books you shouldn't be embarrassed to re-read as an adult:
1. Love You Forever
"I'll love you forever, I'll like you for always, as long as I'm living my baby you'll be."
It's hard for parents to treat their children as adults. To our parents, we will always be their babies no matter how old we get. The love that a parent has for their child is hard to explain or comprehend, but this book does its best to do just that. It simply tells us that parents love their children forever, unconditionally.
2. Where The Sidewalk Ends
"And all the colors I am inside have not been invented yet."
The books of cartoonist and poet Shel Silverstein have sold over 20 million copies, and have been translated into more than 30 languages. "Where the Sidewalk Ends" is a series of offbeat poems using silly rhymes and a lot of sophisticated thinking. Basically, Silverstein uses his work to convey universal messages of peace and love.
3. Where The Wild Things Are
"Then from far across the world he smelled good things to eat, so he gave up being king of the wild things."
Maurice Sendak's timeless novel features Max, one of the greatest heroes of children's lit. Max is a free spirit; he's a bit of a rebel, who loves to misbehave. On his epic journey to a distant land Max discovers that while getting one's own way is momentarily satisfying, the greatest joy lies in being truly loved. As adults, like children, we are still looking for people who love us. And the hardest thing to find is the person who will love us even when we are misbehaving.
4. Goodnight Moon
"Goodnight stars, goodnight air, goodnight noises everywhere."
This children's classic is literally a series of goodnight wishes directed to objects that fill the tiny universe of an even tinier child. This book should be seen as a Buddhist prayer or mantra, reminding us that in our hectic and frantic lives, slowing down and performing small rituals can take on great meaning. In the book, a child notices all the things around him and celebrates them in his own way. "Goodnight" becomes a way to focus intention and love on the world around us. This book can teach adults a lot about focused mindfulness and thankfulness. If we go to sleep being thankful, we can wake up with more reasons to be thankful.
5. I Like You
"I like you because I don't know why but everything that happens is nicer with you."
This kid's book is so sophisticated in its simplicity that it often makes appearances at wedding vows ceremonies. The book reminds us why we really love other people: the little things. Relationships that are often complicated and mysterious can be broken down into simple reasoning: I like you because I like you.
6. Oh, The Places You'll Go
"You have brains in your head. You have feet in your shoes. You can steer yourself in any direction you choose."
Theodor Seuss Geisel, or Dr. Suess as he's best known, wrote and illustrated 46 children's books, most of which are famous world-wide. "Oh, The Places You'll Go" conveys a message of the largeness of life and endless array of possibilities ahead of us as kids. The book reminds us that sometimes, life has tougher moments of failure or confusion. It teaches us to keep moving because the journey of life, in itself, is amazing.
7. The Little Engine That Could
"I think I can, I think I can, I think I can."
This short yet classic tale is a story of determination and overcoming odds that every child remembers. The story is imaginary and anthropomorphic, but the concepts within should drive us throughout our lives: any challenge can be conquered and it's often best to ignore our detractors and help others less fortunate than ourselves.
Now, whether you're a parent or you're just tempted to marvel at the simple wisdom of some of your favorite books from 20 years ago, it's time to get nostalgic and harness your inner-child. Re-reading these titles will fill you with warm fuzzy feelings, and refresh the lessons you learned long ago at bedtime.
Next Post
%number_two%